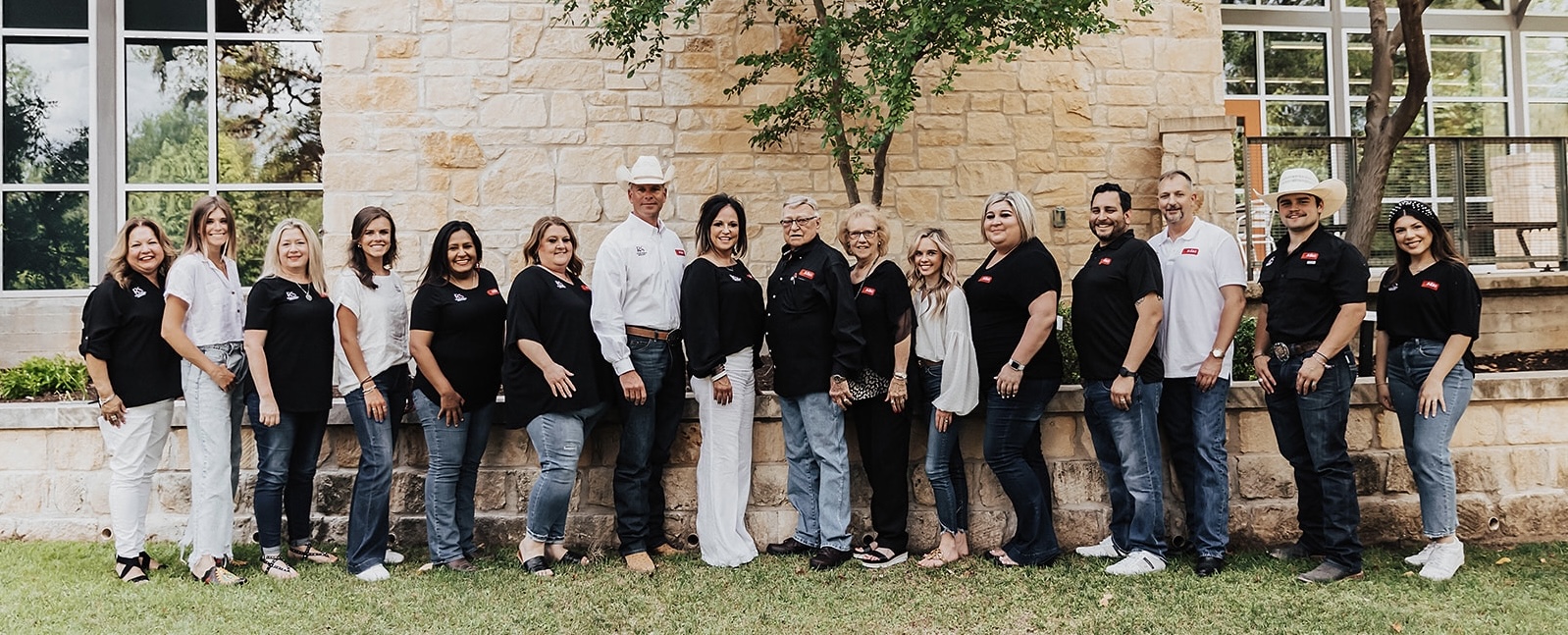 Our Expert Team
Our insurance experts are client relation oriented, meaning they strive to provide you with the best coverage that suits your specific needs and lifestyle. You can rest assured that with Yates & Associates, you have a team that is dedicated to your protection at all times. As a family owned business, we believe in putting family first and as our client, you become family.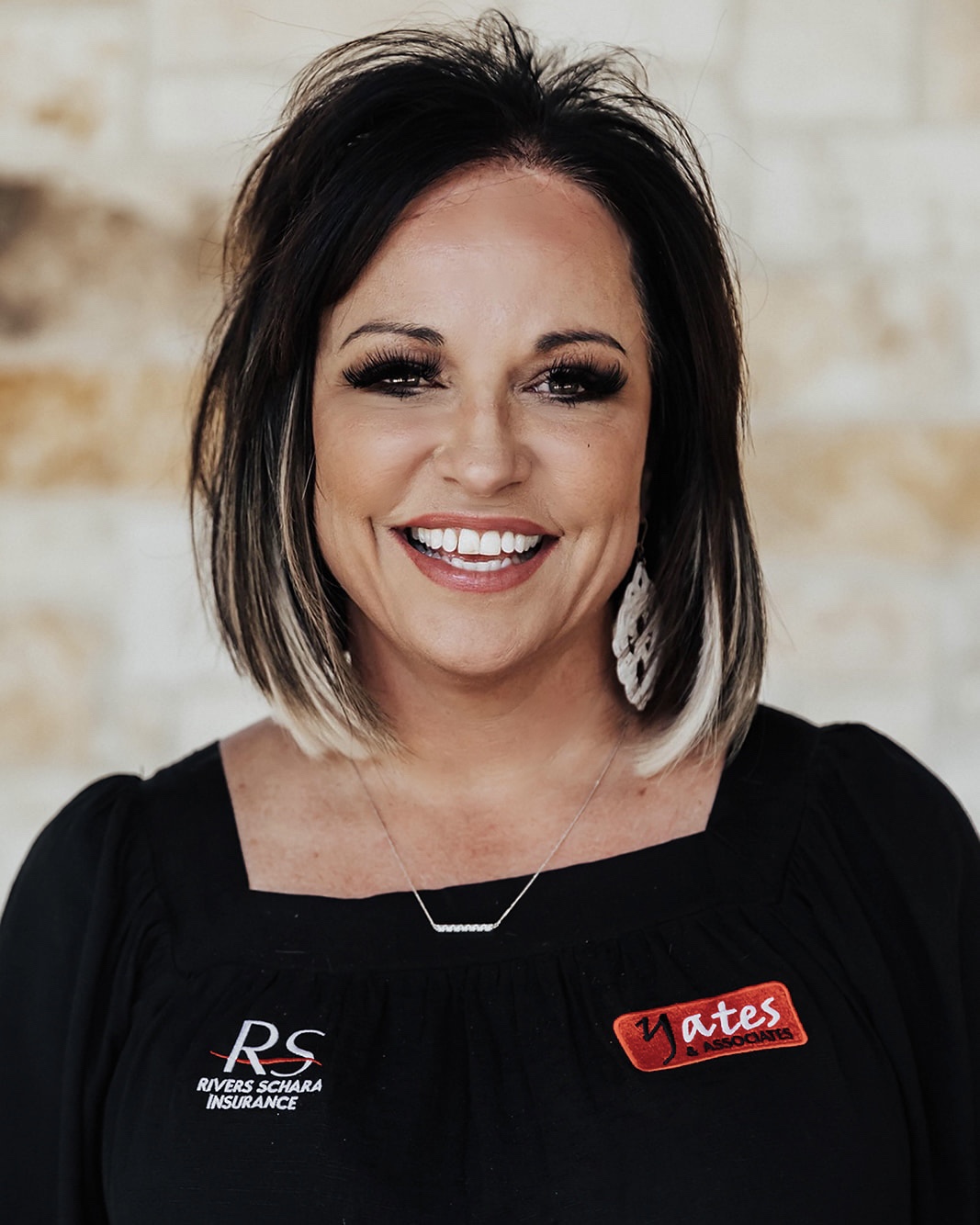 Rodda Yates-Schara
(CEO)
CEO

With over 25 years of experience,  Rodda is licensed in almost all 50 states and owns and operates Yates  & Associates in Boerne, TX.  She is member of Insurance Agency Owners Alliance, Independent agents of Texas, Asian American Hotel Owners Association,  Texas Wildlife Association, Texas Deer Association and San Antonio Jr Livestock Association just to name a few. What separate this agency from the rest is she specializes in commercial insurance and her husband, Rivers Schara, specializes in personal lines insurance.  They have 6 children together and are thrilled to working together.
Email Rodda: rodda@yatesinsurance.com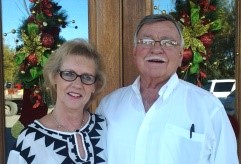 Rodney & Sherri Yates
(Owners)
Rodney and Sherri Yates have been involved with Yates & Associates since 1997. Mr. Yates opened the first grocery store in Boerne, TX called Poor Boy Incorporated and later began his career in insurance in 1976. Sherri Yates graduated from Shriner University in Shriner, TX with a Bachelors degree in Accounting. Mrs. Yates spent her professional career working at Kerville Accounting Firm, Davis Stewart until 1991 when she opened her own insurance agency. She has been operating the agency ever since.
Email Sherri and Rodney: sherricyates@yahoo.com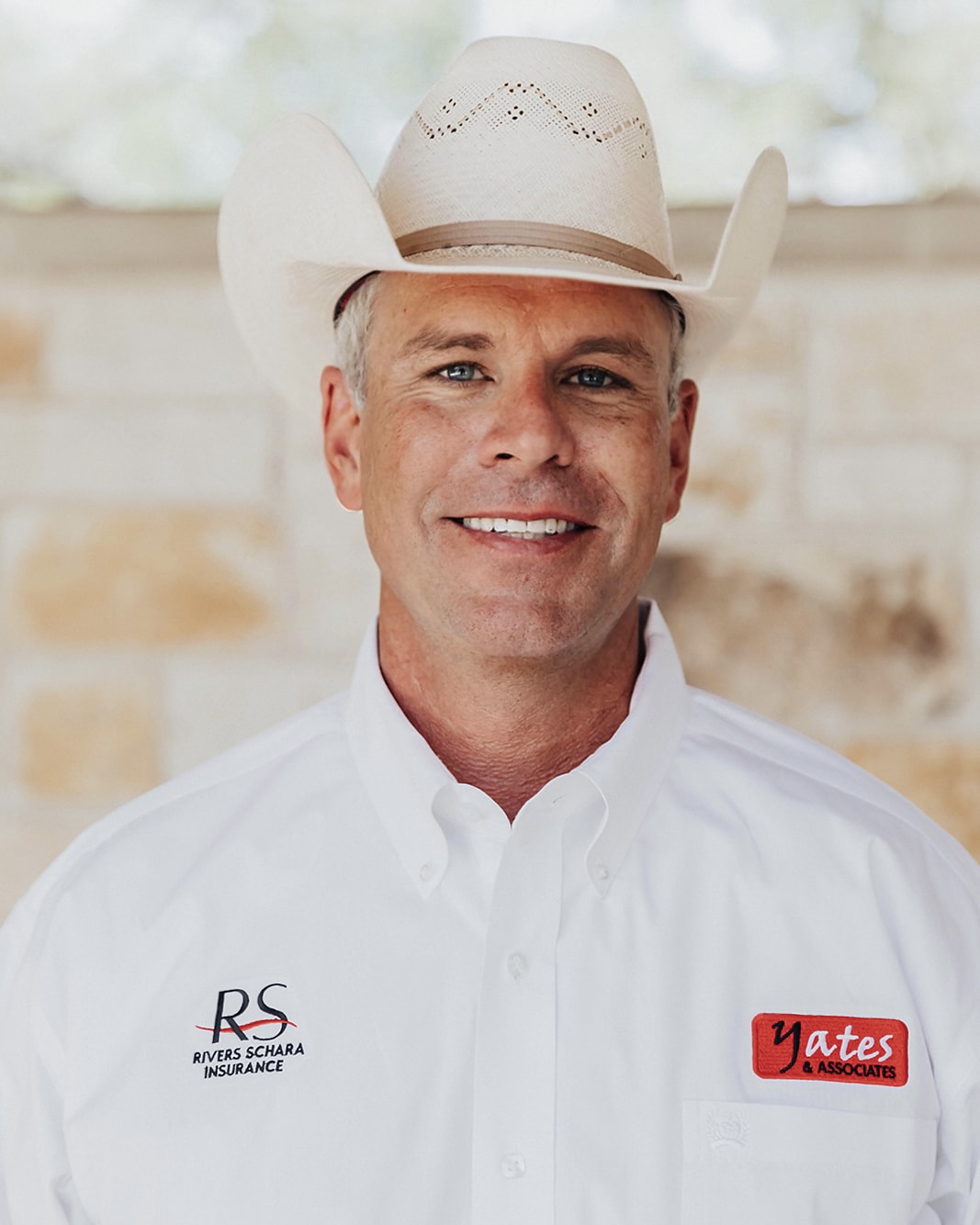 Rivers Schara
(Co-Owner/Producer)
Rivers Schara, a graduate of Sul Ross State University with a Bachelor of Science Degree launched his insurance career in 1999 as a third-generation State Farm Agent alongside with his father, David Schara. In 2002, he opened his first office as a captive agent with State Farm than in 2022 he became independent agent partnering with his wife Rodda Yates- Schara. Rivers Schara Insurance is a division of Yates & Associates Insurance, a family-owned agency with over 50 years of experience. Rivers lives his life by a quote from Mark Twain, "Find a job you enjoy doing, and you will never have to work a day in your life"; Rivers expresses he has been blessed professionally and personally. Rivers and Rodda have six children and are actively involved in the agriculture industry. Spare time is often spent traveling to Livestock Show and Rodeos with their children. If you ever see him do not hesitate to tell Old Man Rivers hello.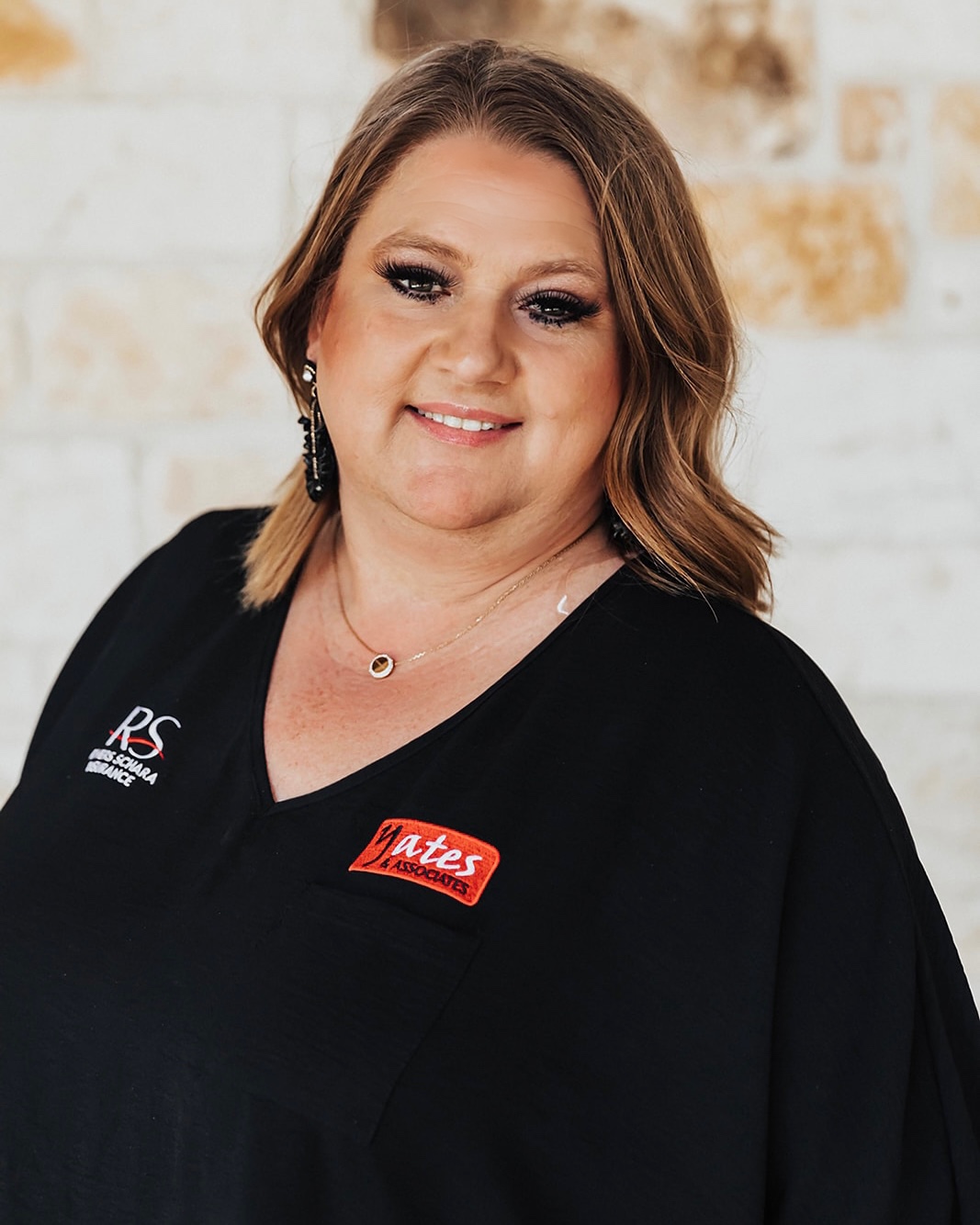 Amber Meyer
(Office Manager &
Livestock Mortality Specialist)
Amber is a native of the Texas Hill Country who brings over 12 years of Management experience to Yates & Associates. Although she is new to the insurance industry, her determination and drive to achieve makes her an asset for our team. Amber's spare time is often spent volunteering with local nonprofit organizations within the Agriculture Industry. She and her husband, Scott, reside in Harper, Texas where they have raised their three children Trace, Cooper and Hallie.
Email Amber: amber@yatesinsurance.com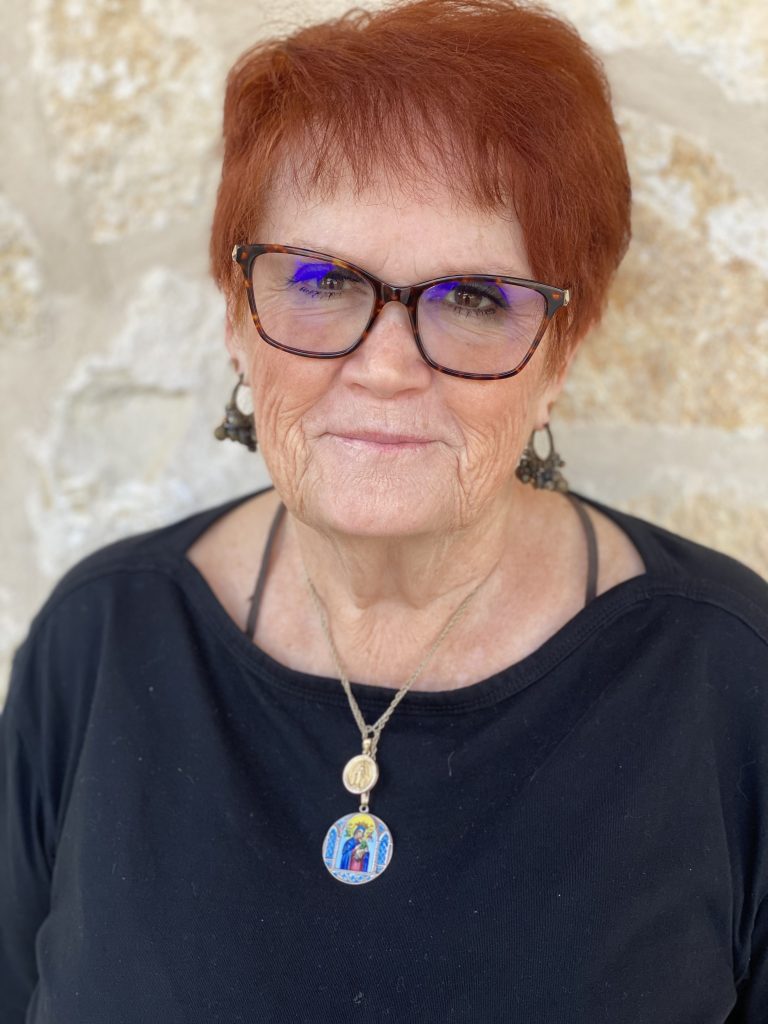 Betsy Pinina
(Administration Assistant)
Betsy has been doing receptionist work since the 70's and is  from Houston by way of New Orleans. Betsy loves spending time with her 3 grown children that live in Katy and in Houston. She is an an avid pet lover and is excited to be joining the Yates team.
Email Betsy: cam@yatesinsurance.com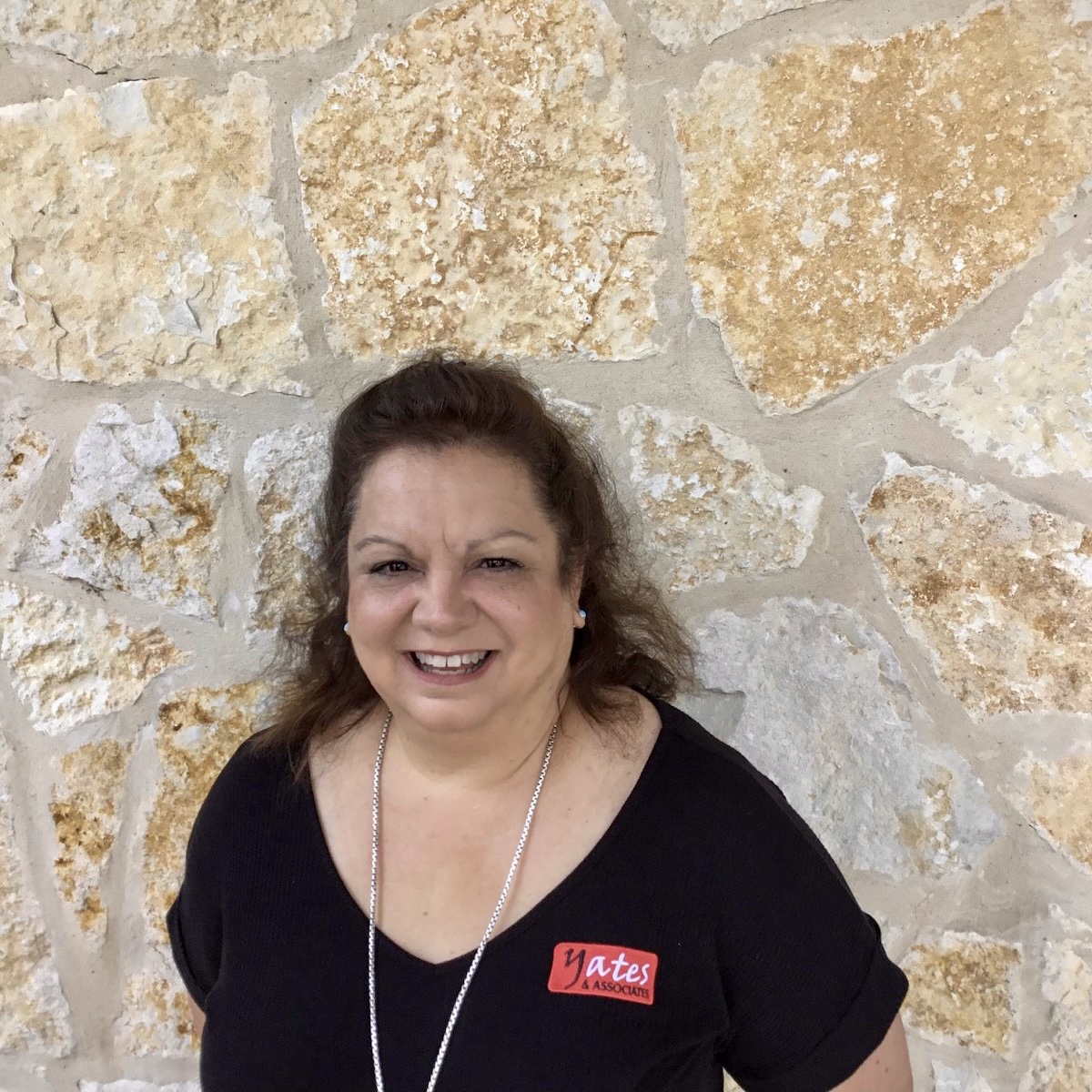 Leann Cox-Robinson
(Executive Producer)
Leann has been in the insurance business since 1984.  She is originally from Amarillo, TX and relocated to South Texas in 2000.  Her husband, Walter Robinson, and I reside in Gonzalez, TX. She has 2 children, Tilden Cox and Logan Cox and a grandson.  She has been a longtime friend of Rodda and Rodney since 2002 and looks forward to working with Yates to continue her insurance career. Leann specializes in the Hospitality and Retail Industry and joined Yates in October of 2020.
Email Leann: leann@yatesinsurance.com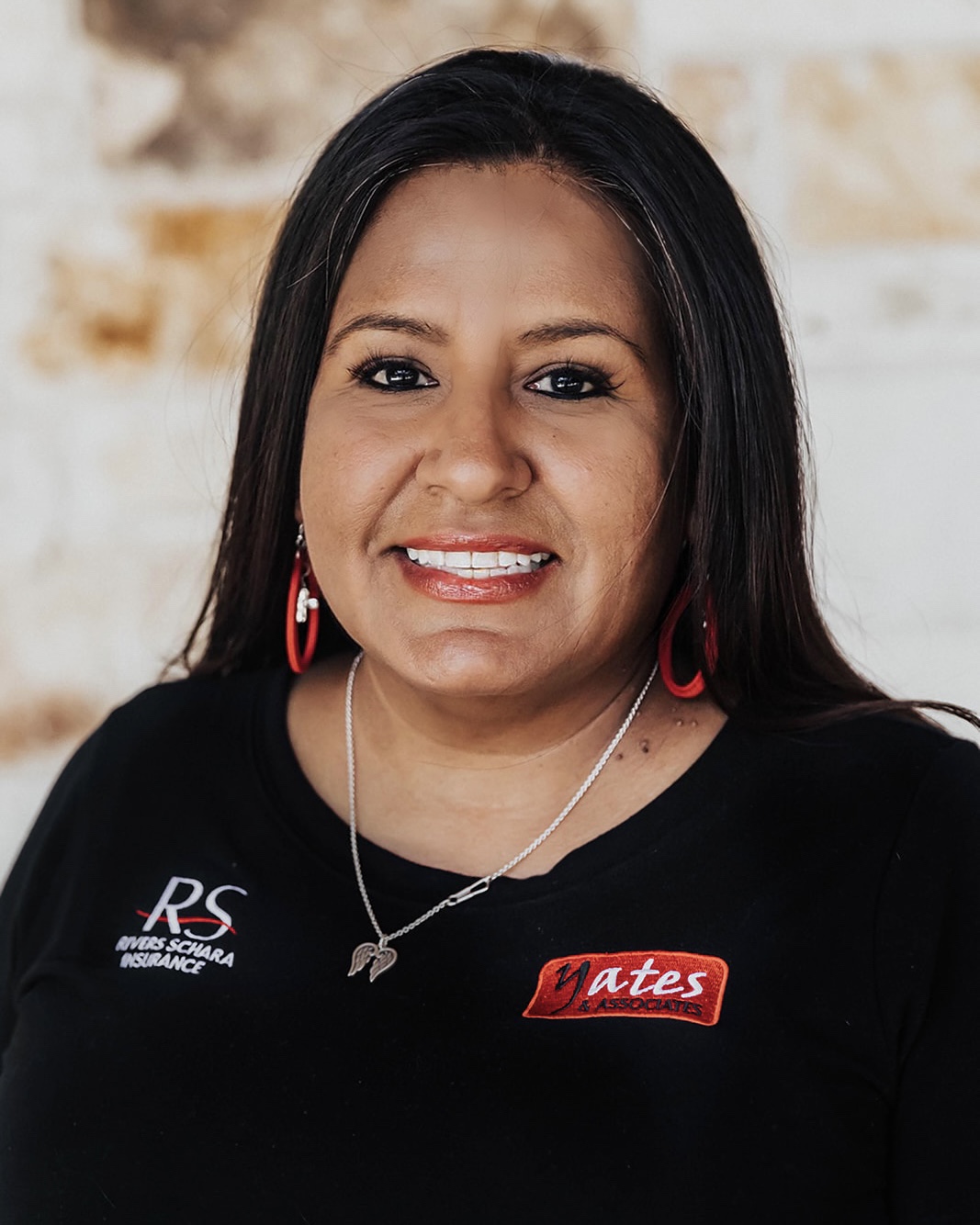 Frannie Hernandez
(Personal Account Manager)
Frances Hernandez is our Personal Lines Account Manager. She is licensed both in Property and Casualty and Life, Accident, Health and HMO. She grew up in Comfort, TX where she graduated high school. She started her career as in insurance agent in 2007 and later joined Yates & Associates in March 2018. She has one son, Jacob and enjoys spending time at the lake with her family and her husband, Bryan.
Email Frannie: frannie@yatesinsurance.com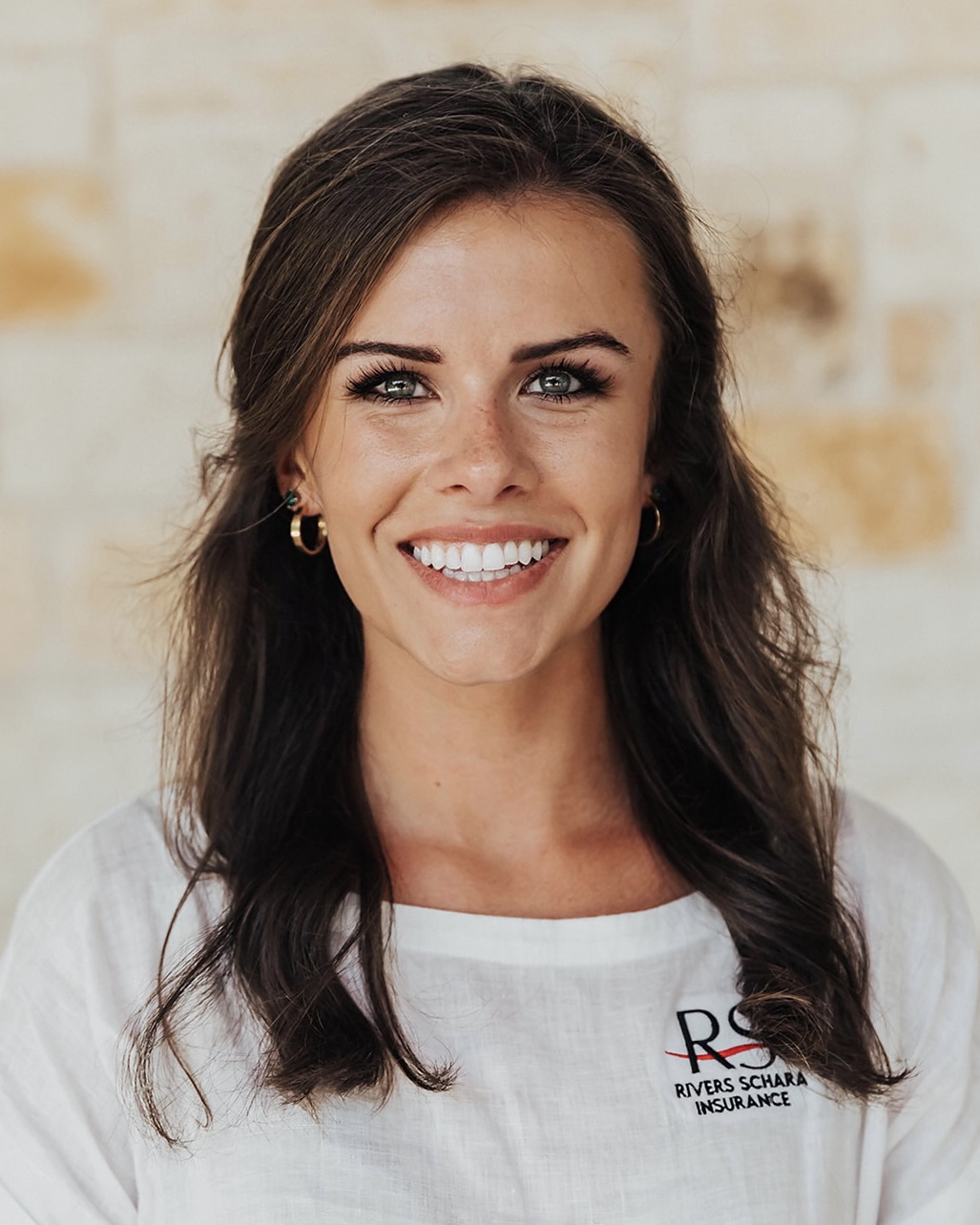 Sailor Schara
(Personal Account Manager)
I was born and raised in Boerne, TX, and am a graduate of Boerne-Samuel V. Champion High School in 2017. After graduation, I attended Texas Tech University ("Wreck' em") where I received my bachelor's degree in Retail Management in 2021.
In 2020, I became licensed as a General Lines Property and Causality Insurance agent making me fourth-generation agent. I enjoy working for an Independent Agency where I find it very rewarding to know I am helping individuals and businesses ensure that they are properly insured.
While attending Texas Tech in Lubbock, TX, I fell in love with the Panhandle making it my home. I am fortunate that Rivers Schara Insurance agency allows me to work remotely making a monthly trip to the home office in Boerne.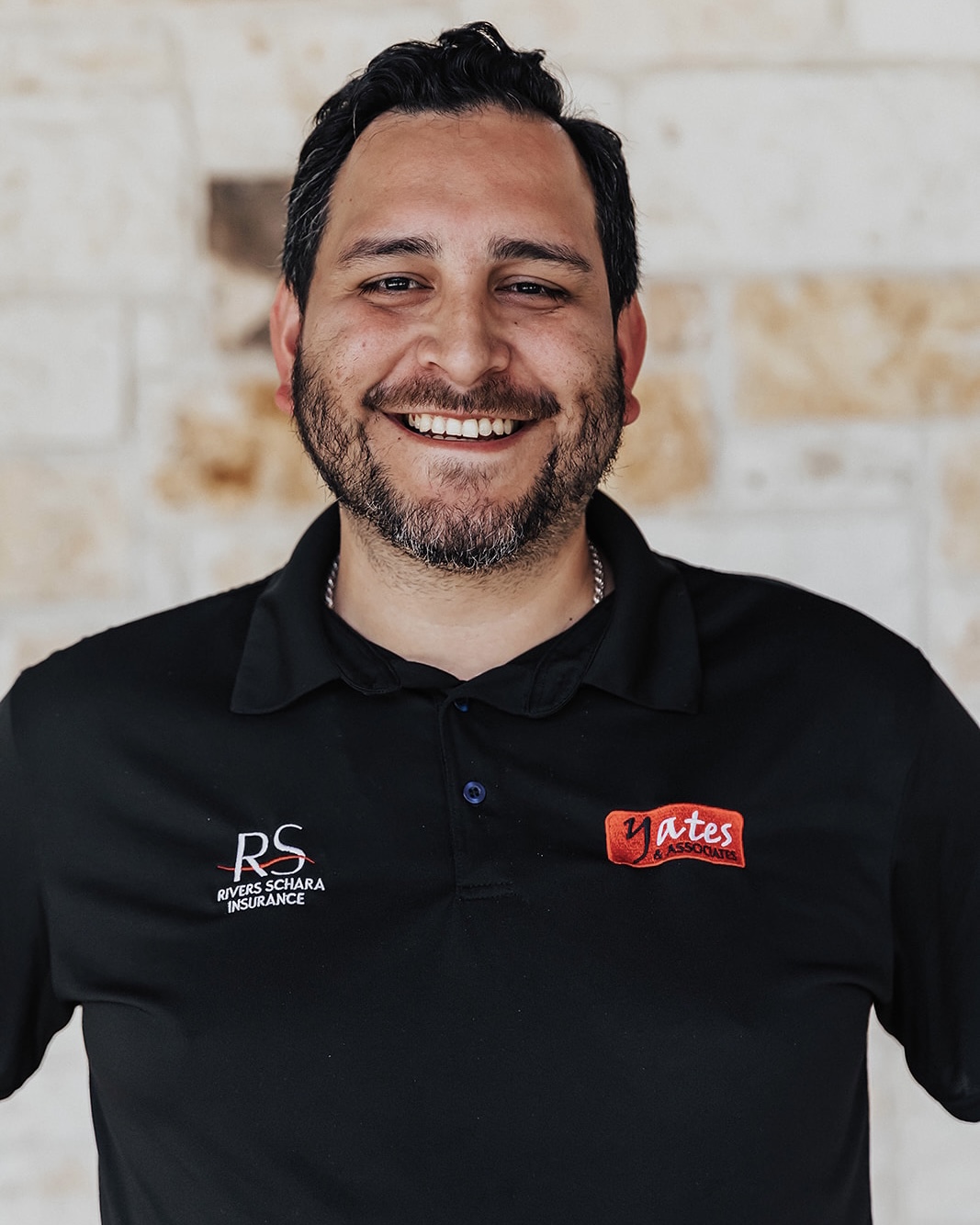 Joey Valencia
(Personal Account Manager)
Joey Valencia was born and raised in central San Antonio being a graduate of Alamo Heights. He then attended Baylor University earning his Bachelor's degree in Business Administration. He spent 15 years in catering, waiting, bartending, managing, and staffing restaurants. Being a family man, he transitioned and focused his career in personal, commercial, and life insurance in 2012. His true interest in people and their needs make him a great asset in dealing with clients. Joey spends most of his free time with his wife, Suzanne, and their 5 children Madison, Emma, Elizabeth, Christian, and Della Ann.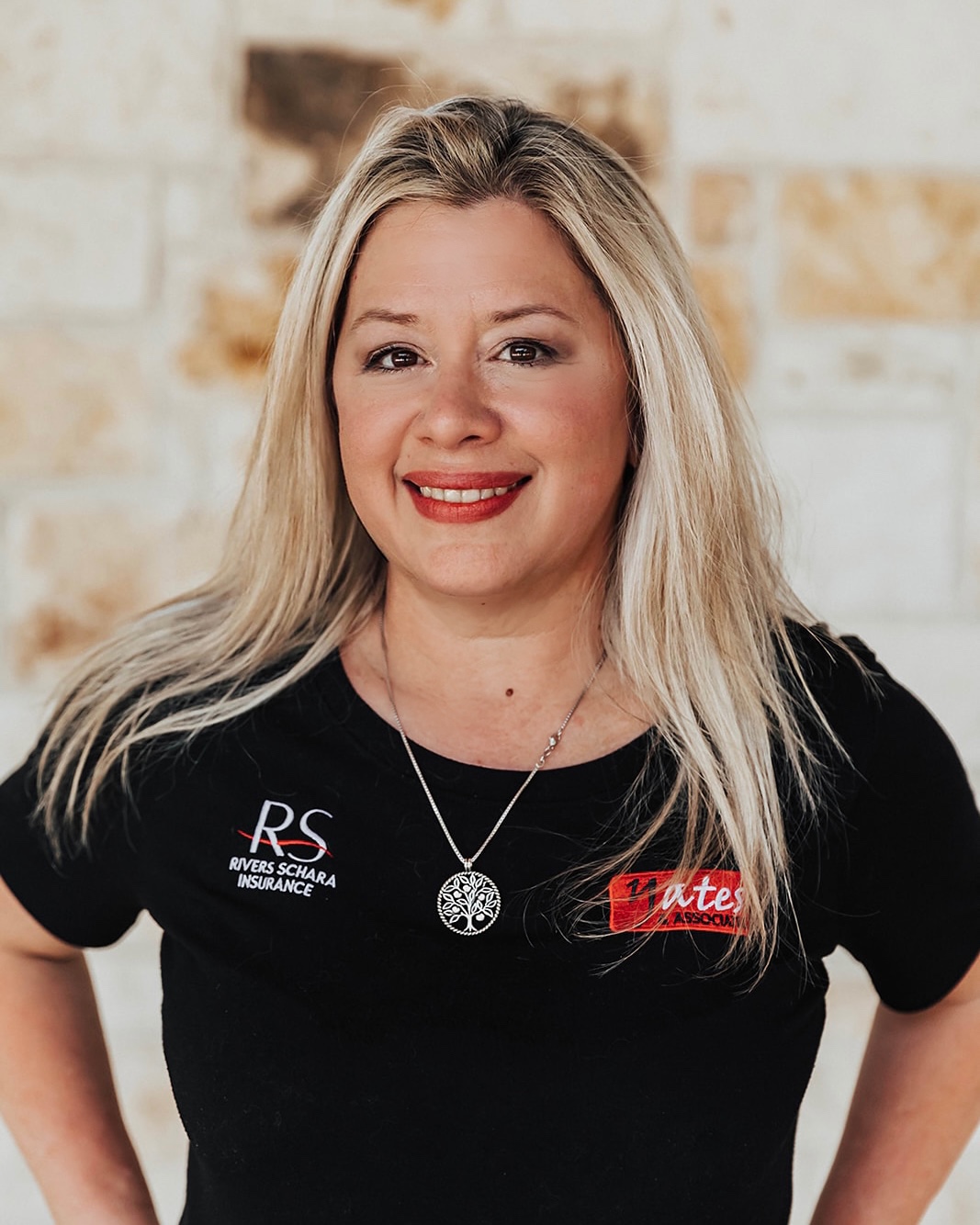 Lori Chambers
(Personal Account Manager)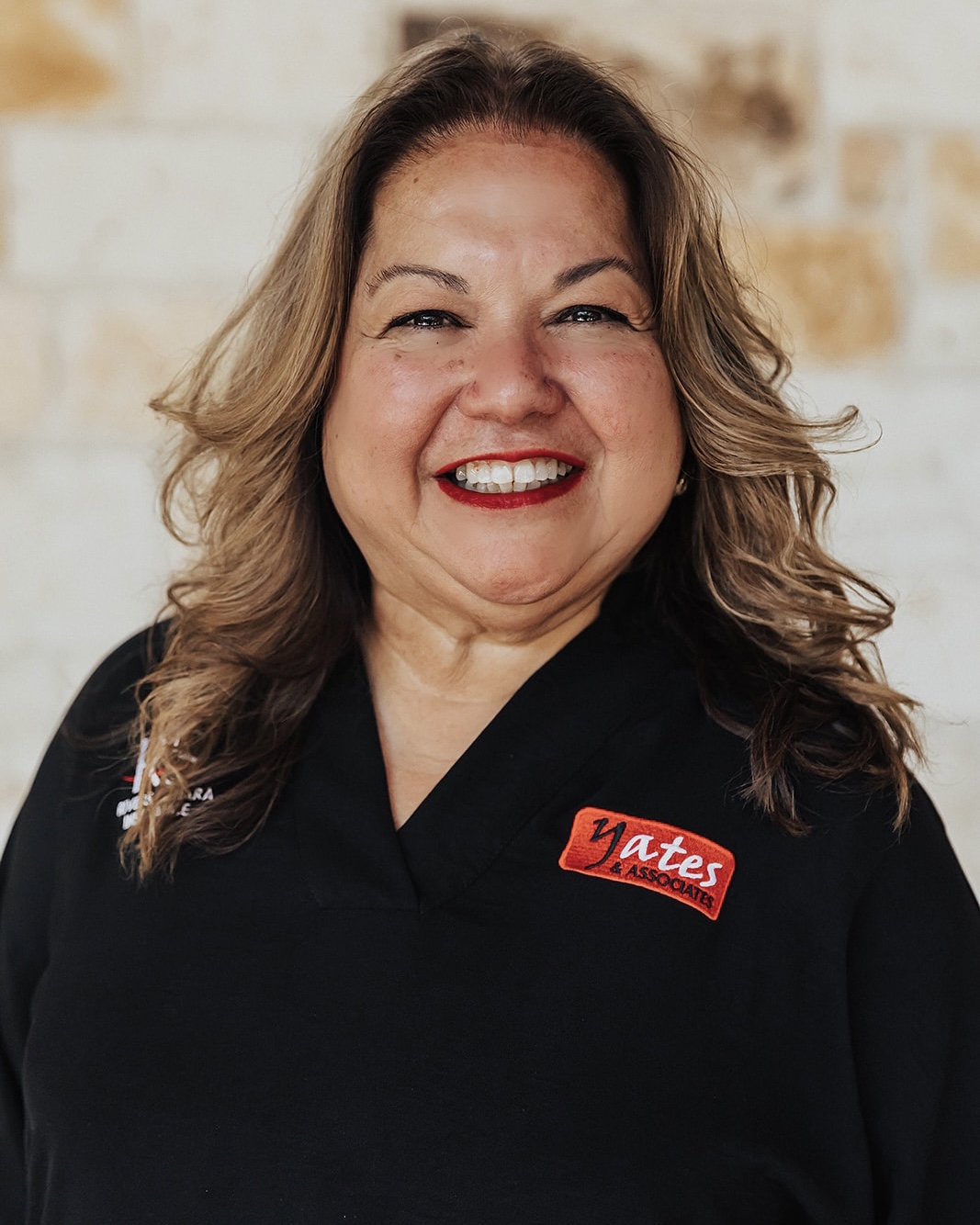 Angela Alderete
(Life Account Executive)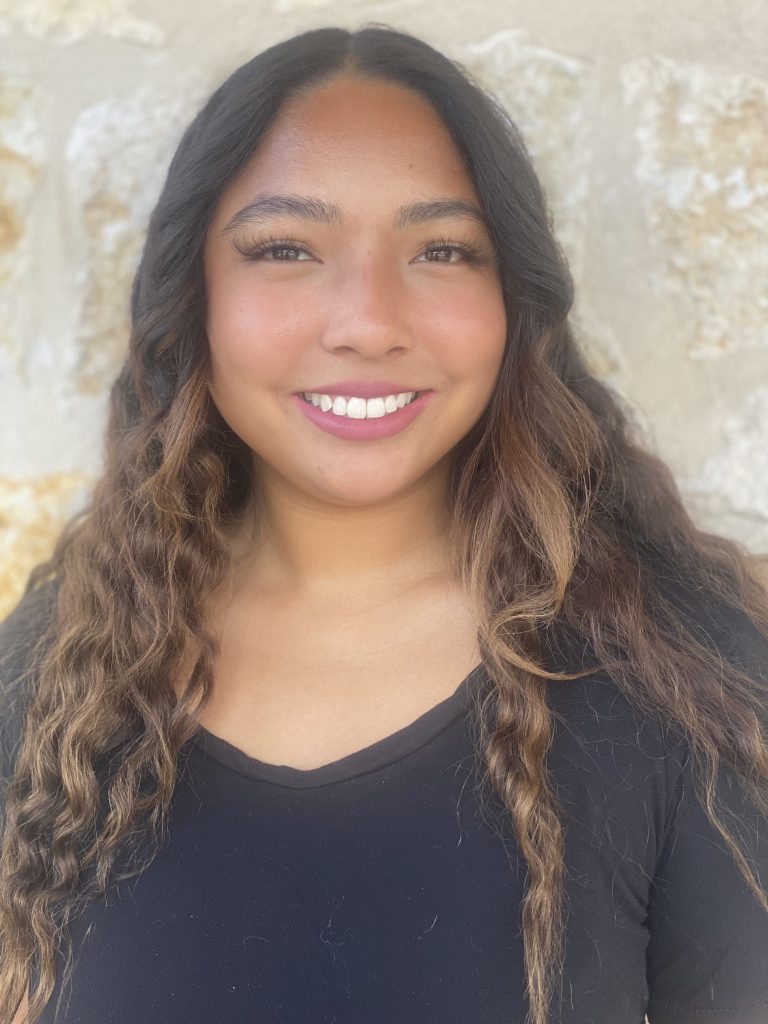 Mya Budd
(Commercial Account Manager)
Mya was born and raised in the San Antonio/ Boerne area and graduated from Champion high school in 2017. She then attended Texas Tech University and graduated with a degree in psychology in the summer of 2021. She has 7 years of customer service experience and loves working with people. Some of the things she enjoys doing in her free time are cooking, baking, and spending time with friends and her dog Nelly.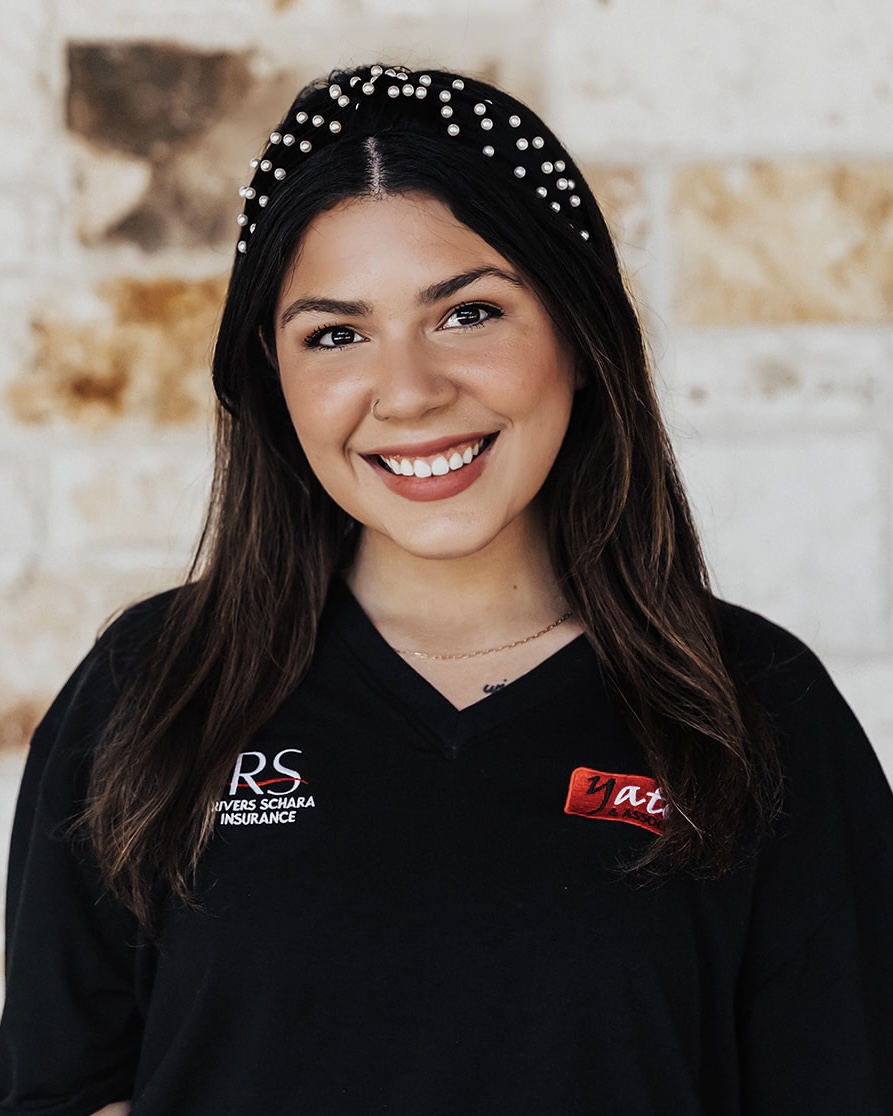 Brianna Perez
(Marketing Coordinator)
Brianna Perez was born and raised in Texas. A Boerne native, she attended and graduated Boerne Samuel V. Champion High School and is current student of the University of Texas at San Antonio. In her spare time, Brianna enjoys spending her time on creative projects and loves to be with her family and friends.
Email Brianna: brianna@yatesinsurance.com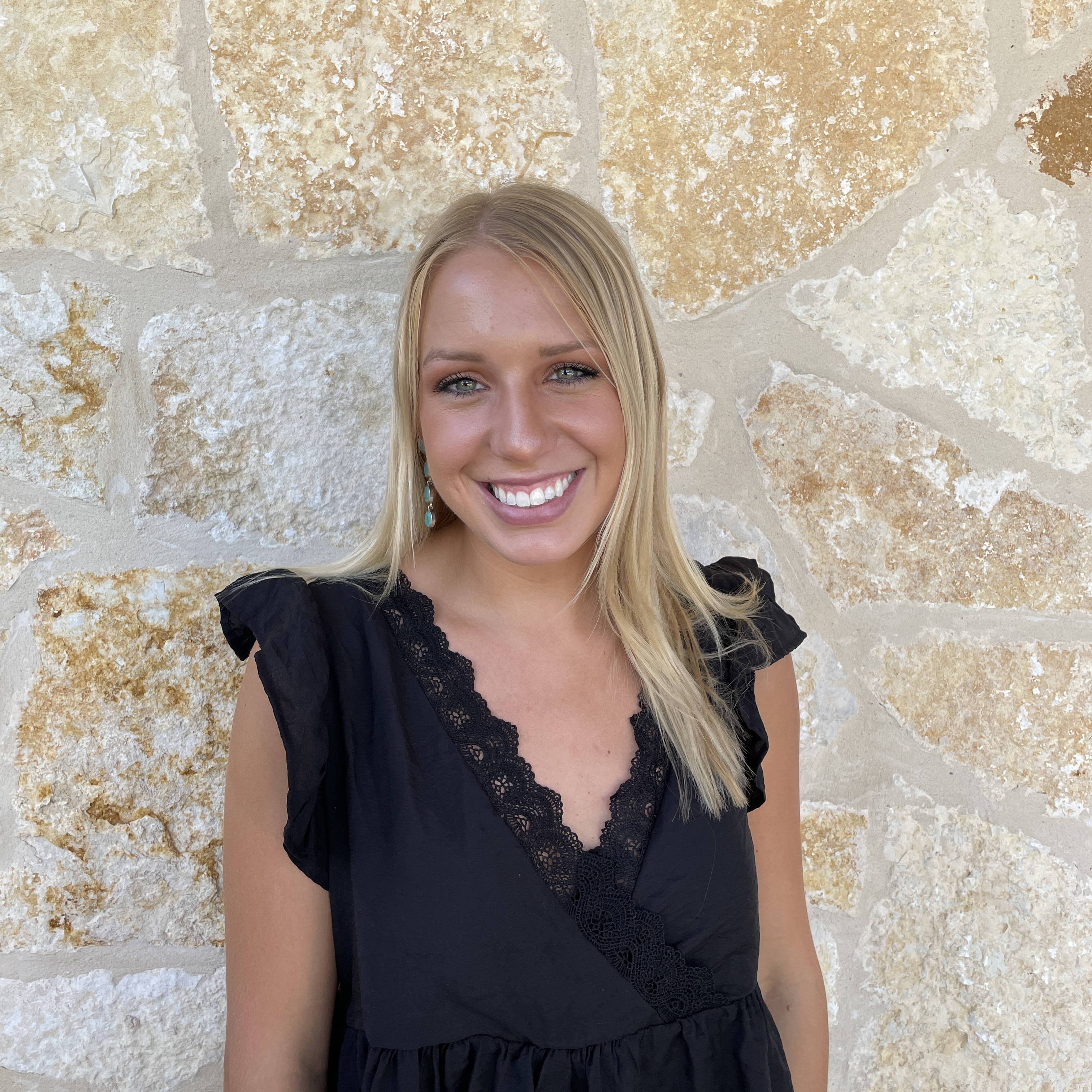 Jessica Spenrath
(Receptionist)
Jessica

 was born and raised in Comfort, Texas. She graduated from Comfort High School in 2018 and is currently attending Texas A&M University, where she studies Animal Science. She is very dedicated to helping her community and others whenever possible. In her spare time, 

Jessica

 enjoys giving back to the agriculture industry and spending time with friends.
Email Jessica: accountmgr@yatesinsurance.com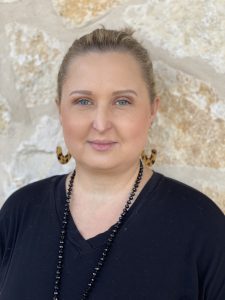 Shay Bass
(Commercial Account Manager)
Shay Bass is our Commercial Account Manager. She is new to theInsurance field . She grew up in Victoria, TX where she graduated high school. She started her career in the insurance filed in 2021 and later joined Yates & Associates in September 2022. She has two daughters, Aubrey and Abbygail and she is a Grandma to a handsome
 

grandson named Waylen. She enjoys spending time at the lake and river with her family .
Email Shay: shay@yatesinsurance.com