Our Expert Team
Our insurance experts are client relation oriented, meaning they strive to provide you with the best coverage that suits your specific needs and lifestyle. You can rest assured that with Yates & Associates, you have a team that is dedicated to your protection at all times. As a family owned business, we believe in putting family first and as our client, you become family.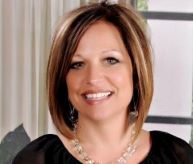 Rodda Yates-Schara
(CEO)
CEO

With over 20 years of Insurance experience, Rodda is dedicated to finding and issuing policies that she is confident will satisfy her clients. Rodda is licensed to insure in almost all 50 states, and owns and operates Yates & Associates in Boerne, Texas. She is an active participant in Livestock & Wildlife organizations and continues to prove to the community and beyond what separates her agency from the rest.
Email Rodda: rodda@yatesinsurance.com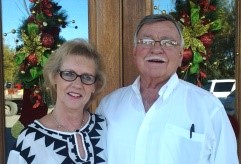 Rodney & Sherri Yates
(Owners)
Rodney and Sherri Yates have been involved with Yates & Associates since 1997. Mr. Yates opened the first grocery store in Boerne, TX called Poor Boy Incorporated and later began his career in insurance in 1976. Sherri Yates graduated from Shriner University in Shriner, TX with a Bachelors degree in Accounting. Mrs. Yates spent her professional career working at Kerville Accounting Firm, Davis Stewart until 1991 when she opened her own insurance agency. She has been operating the agency ever since.
Email Sherri and Rodney: sherricyates@yahoo.com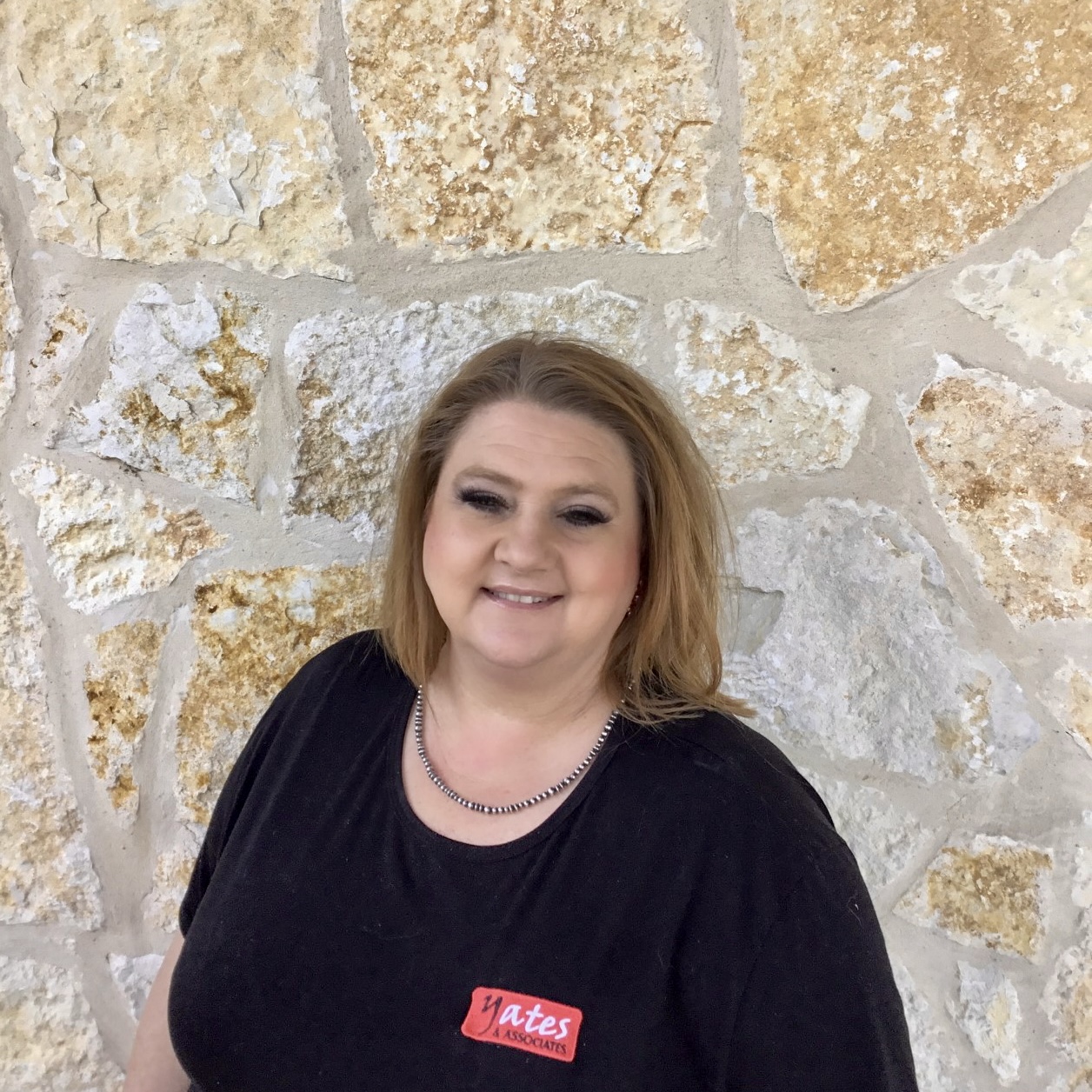 Amber Meyer
(Office Manager &
Livestock Mortality Specialist)
Amber is a native of the Texas Hill Country who brings over 12 years of Management experience to Yates & Associates. Although she is new to the insurance industry, her determination and drive to achieve makes her an asset for our team. Amber's spare time is often spent volunteering with local nonprofit organizations within the Agriculture Industry. She and her husband, Scott, reside in Harper, Texas where they have raised their three children Trace, Cooper and Hallie.
Email Amber: amber@yatesinsurance.com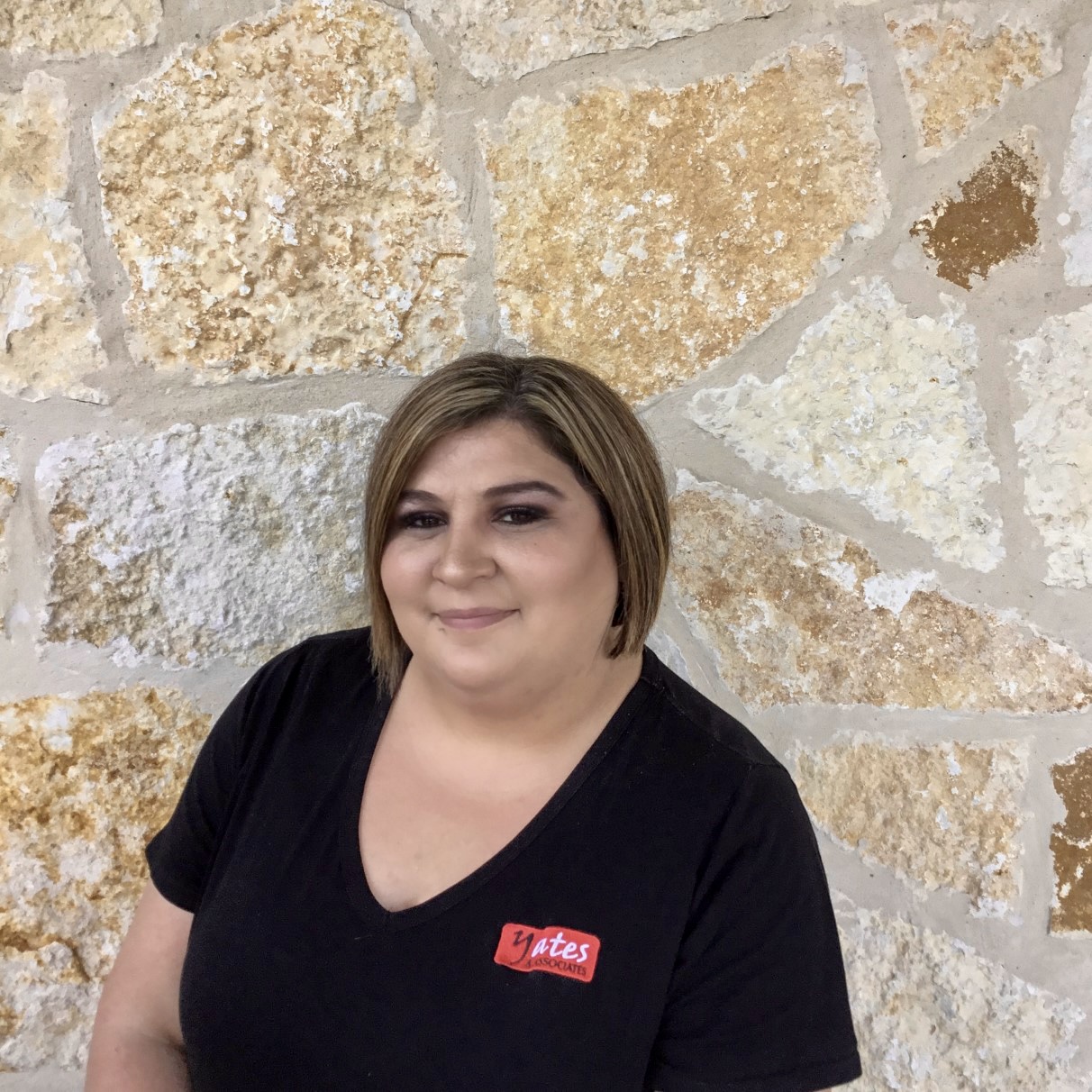 Lacey Katzer
(Commercial Account Manager)
CEO

Lacey, a local Boerne-ite began her career in the Insurance industry in 2009 as a Case Manager specializing in Life Insurance. Yates & Associates was fortunate to have her to join our team in Summer of 2019 as our Commercial Account Manager. Lacey is licensed as a General Lines Property and Casualty Agent. Recently, she acquired her Certificate for Total Customer Service for Commercial Lines. Her precise nature makes her a real asset in dealing with our clients. She enjoys spending time with family, friends and her son Brayden.
Email Lacey: lacey@yatesinsurance.com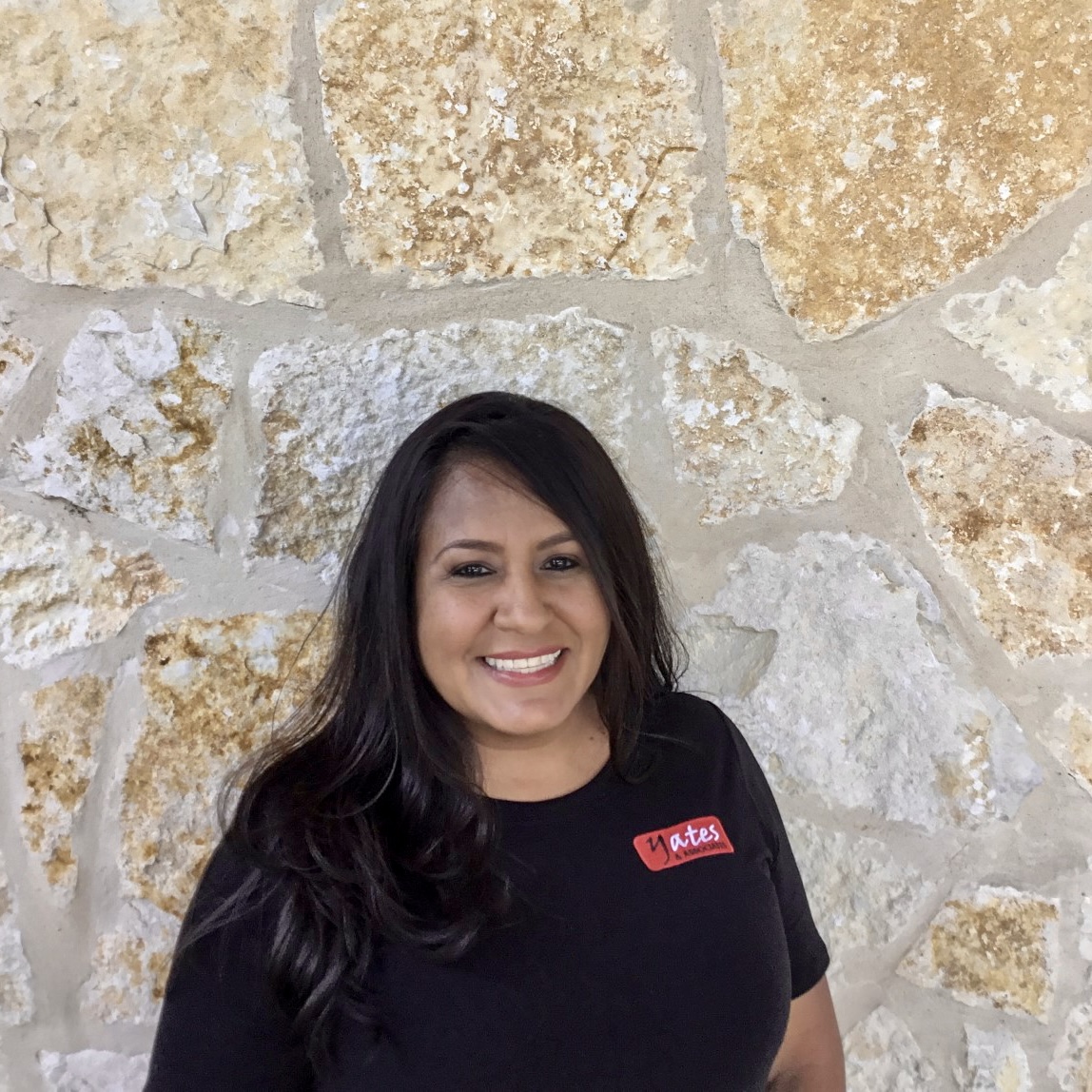 Frannie Hernandez
(Personal Account Executive)
Frances Hernandez is our Personal Lines Account Manager. She is licensed both in Property and Casualty and Life, Accident, Health and HMO. She grew up in Comfort, TX where she graduated high school. She started her career as in insurance agent in 2007 and later joined Yates & Associates in March 2018. She has one son, Jacob and enjoys spending time at the lake with her family and her husband, Bryan.
Email Frannie: frannie@yatesinsurance.com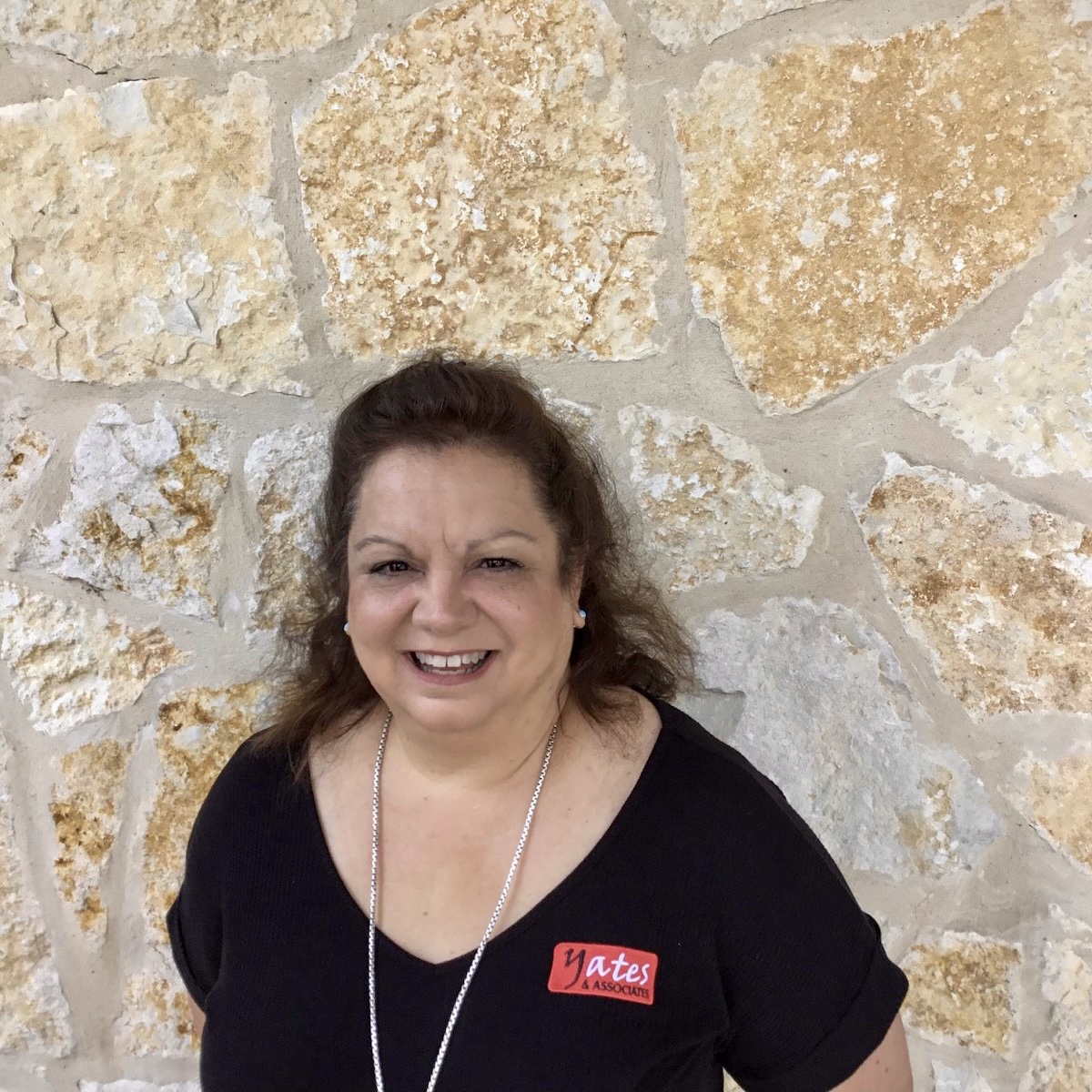 Leann Cox-Robinson
(Executive Producer)
Leann has been in the insurance business since 1984.  She is originally from Amarillo, TX and relocated to South Texas in 2000.  Her husband, Walter Robinson, and I reside in Gonzalez, TX. She has 2 children, Tilden Cox and Logan Cox and a grandson.  She has been a longtime friend of Rodda and Rodney since 2002 and looks forward to working with Yates to continue her insurance career. Leann specializes in the Hospitality and Retail Industry and joined Yates in October of 2020.
Email Leann: leann@yatesinsurance.com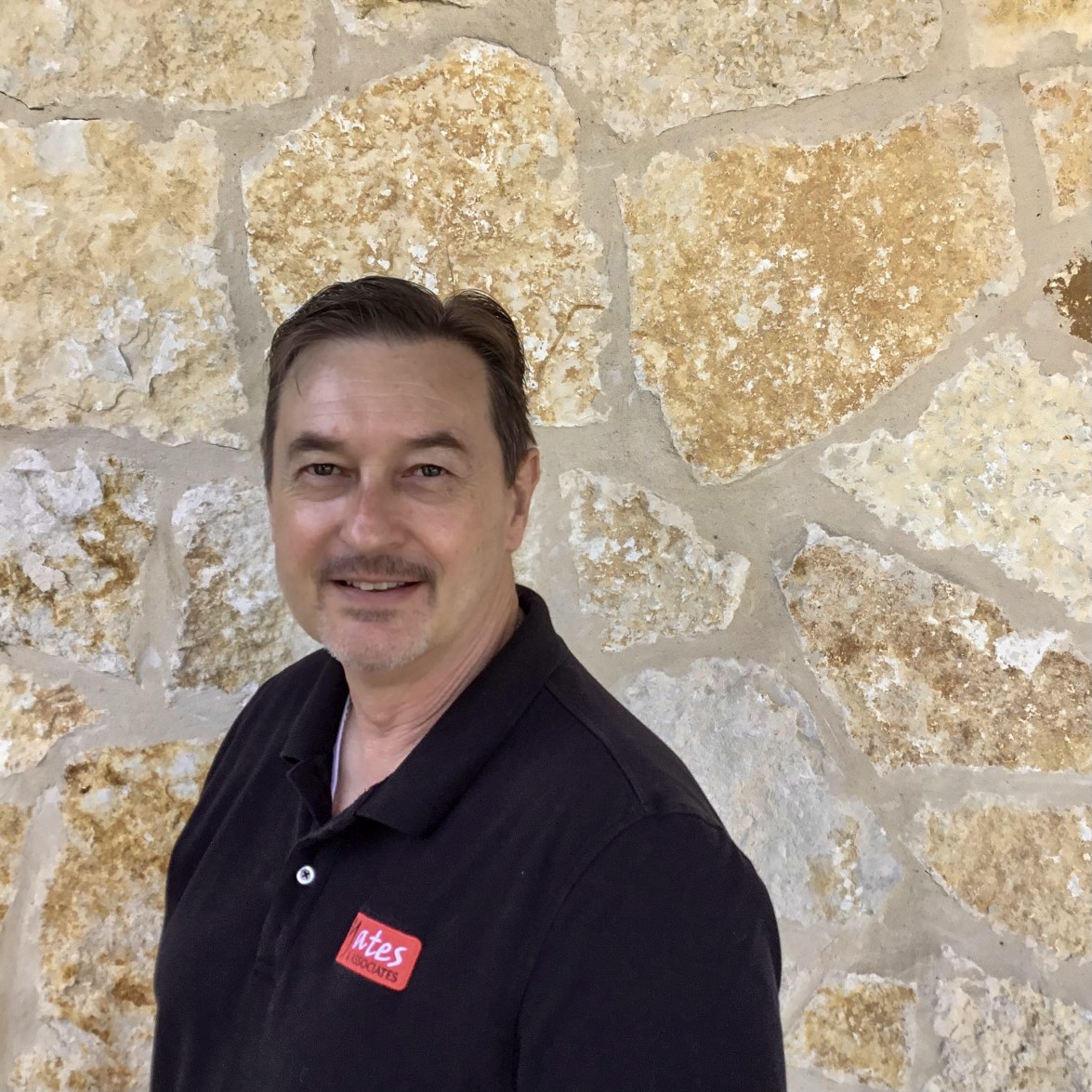 Rand Racey
(Commercial Service Manager)
Rand Racey was raised in Notheast Oregon where he grew up on the family cattle ranch. He attended high school in Baker City and then went on to attend Boise State University until he accepted a management position with Albertson's where he was a Store Director for 17 years. Rand has 8 years of experience in financial services and insurance and is now working with commercial accounts at Yates and Associates and very excited to be back living in Texas.
Email Rand: rand@yatesinsurance.com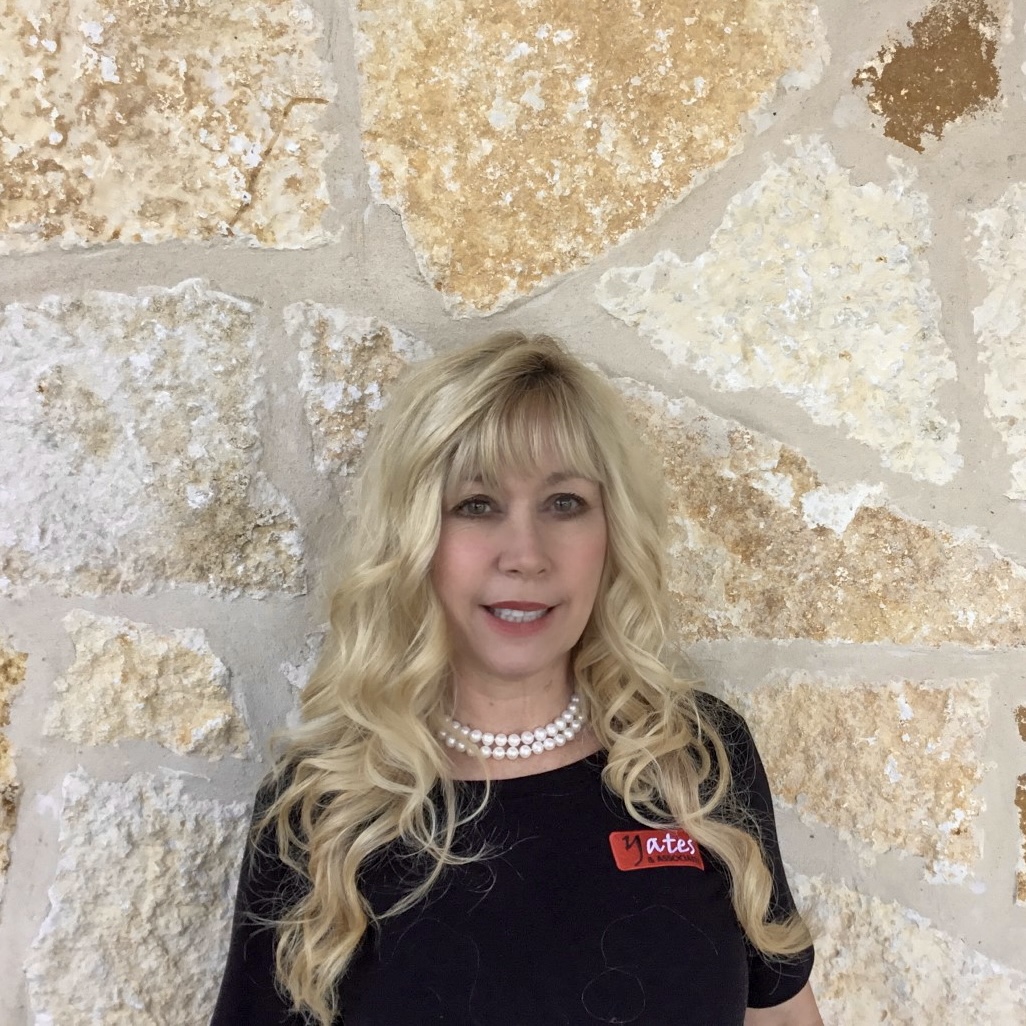 Victoria Ugaz
(Commercial & Personal Lines Assistant)
Victoria Ugaz grew up in the beautiful mountains of Southeastern New Mexico. She moved to West Texas where she attended South Plains College. Her background includes 9 years' experience as a Property & Casualty insurance agent. Victoria is passionate about helping our clients protect their assets as well as providing excellent customer service. She enjoys volunteering and helping in her community and has served within volunteer positions such as: Lubbock Chamber of Commerce Ambassador; Texas Tech Club Membership Committee; Red Coat with Amarillo Chamber of Commerce; National Association of Professional Women; Lubbock Women in Business and The West Texas Food & Wine Foundation. She is excited to be a part of the Yates & Associates family and to be working in the Boerne community.
Email Victoria: commercial@yatesinsurance.com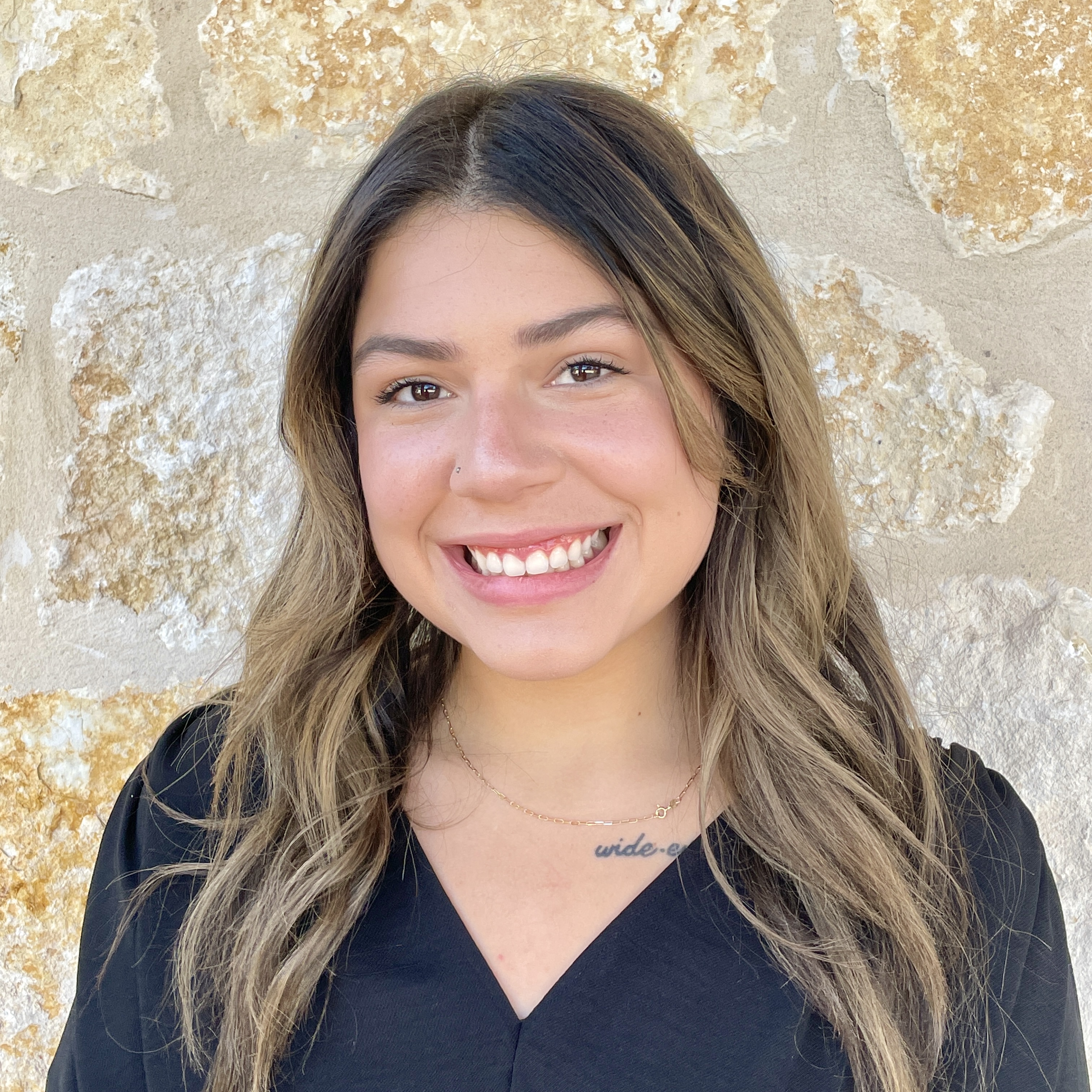 Brianna Perez
(Marketing Coordinator)
Brianna Perez was born and raised in Texas. A Boerne native, she attended and graduated Boerne Samuel V. Champion High School and is current student of the University of Texas at San Antonio. In her spare time, Brianna enjoys spending her time on creative projects and loves to be with her family and friends.
Email Brianna: brianna@yatesinsurance.com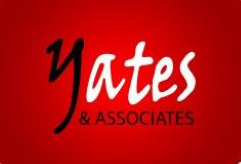 Brandi Erwin
(Account Executive)
Brandi moved to Texas in 2015 with her husband Rob and two of their five children. Brandi was born in Missouri, raised in Kansas. She began her insurance career in 2006 as a field agent with Combined Insurance. Brandi later graduated from Colorado Tech University in 2011 with an associates degree in Paralegal Science. She then went to work for State Farm Insurance and obtained her Property and Casualty Insurance license and continued working as a field agent until 2013. Brandi then obtained her Real Estate License in 2017 through Texas Real Estate School in Austin. Brandi is devoted to her family and friends as well as her community. She has made Shiner Tx her new home. She loves to meet new people and to help and volunteer her time. She also loves learning new things and believes you should never stop learning. Brandi's desire is to build relationships that last a lifetime. She is looking forward to helping her clients achieve their goals. Brandi strives to exceed her clients' expectations! Brandi has worked in a customer service capacity for over 23 years. You could say that is her expertise.
Email Brandi: commercial@yatesinsurance.com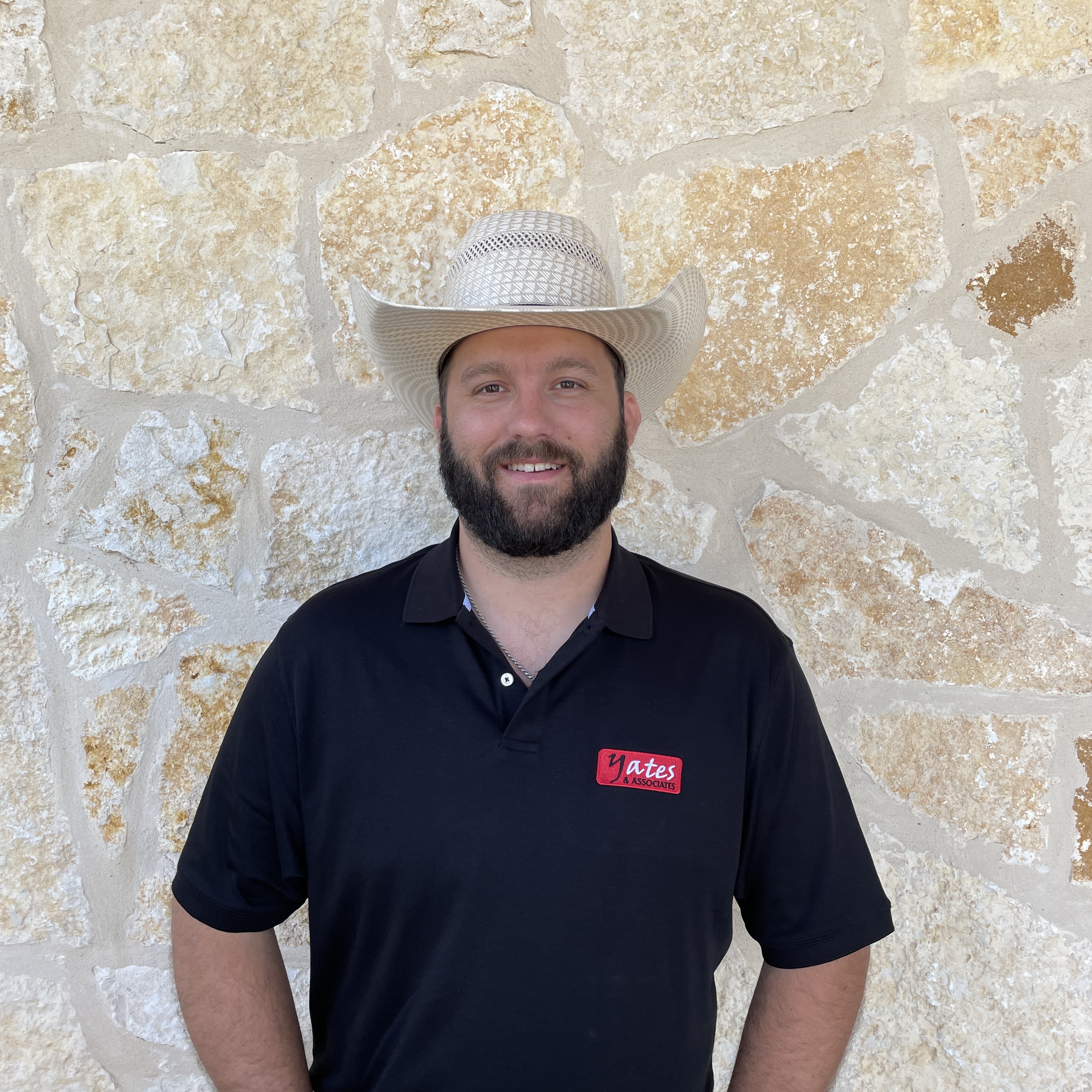 Tilden Cox
(Producer)
Tilden Cox grew up in Geronimo, Texas where is he has been actively involved in the livestock industry since graduation 2007. In his spare time, you can easily find him mentoring young students in the show world. He received his bachelor's degree in Agribusiness and Animal Science from Tarleton State University.  In 2015, he obtained his license from Texas Department Insurance with his P&C and Life & Health. He has joined our team as a Producer; he is focusing on Life & Health and Risk Management.
Email Tilden: tilden@yatesinsurance.com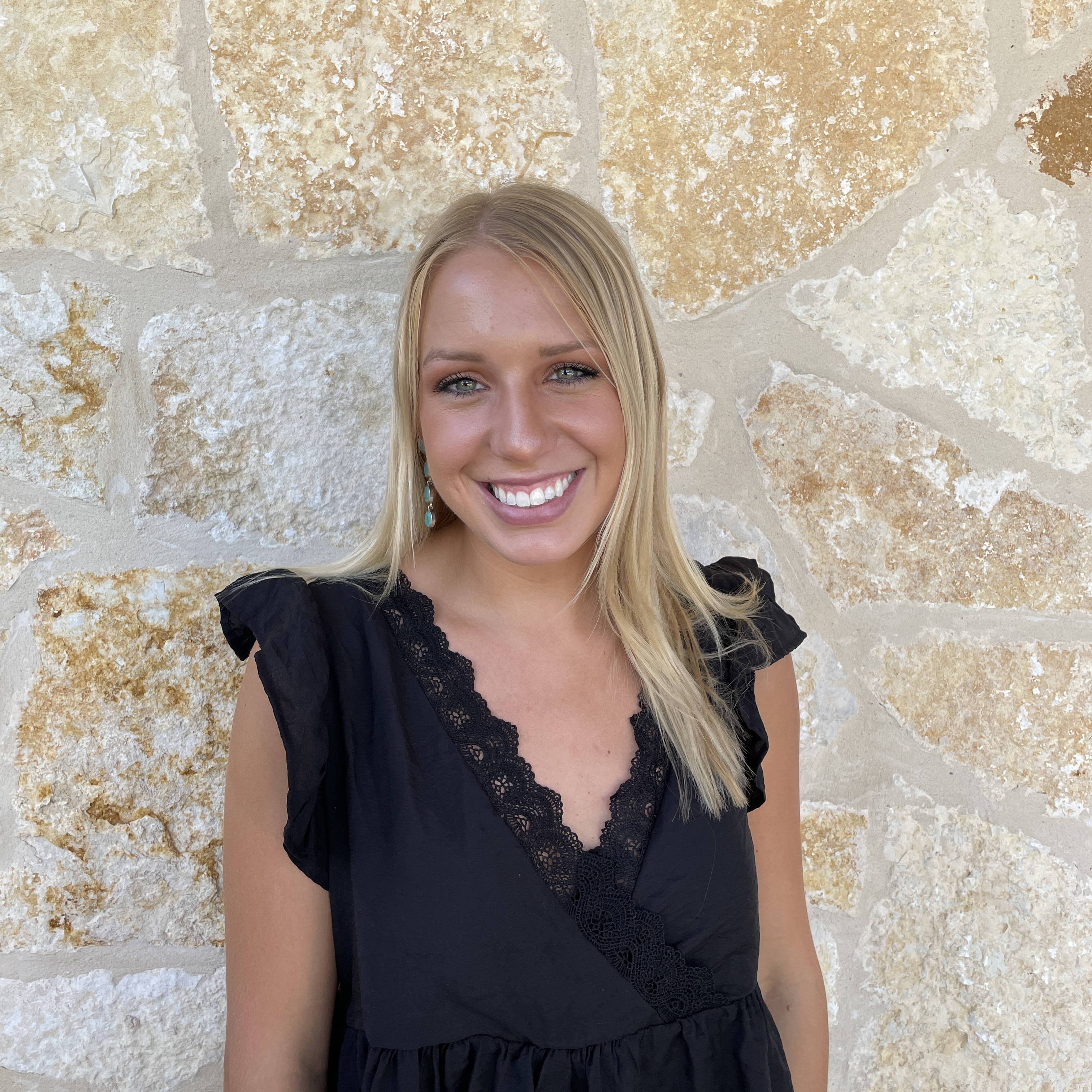 Jessica Spenrath
(Receptionist)
Jessica

 was born and raised in Comfort, Texas. She graduated from Comfort High School in 2018 and is currently attending Texas A&M University, where she studies Animal Science. She is very dedicated to helping her community and others whenever possible. In her spare time, 

Jessica

 enjoys giving back to the agriculture industry and spending time with friends.
Email Tilden: tilden@yatesinsurance.com